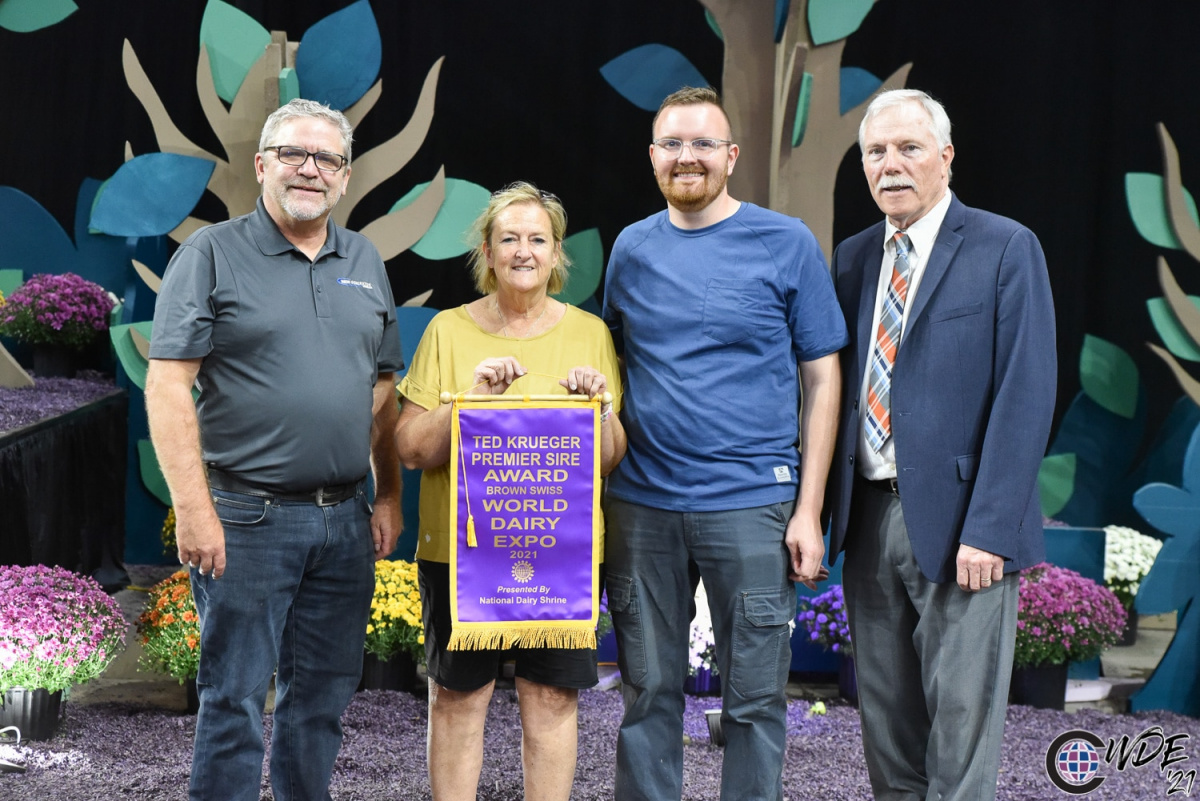 CARTER CAPTURES BOTH PREMIER SIRE BANNERS!
HISTORY IS MADE AT WORLD DAIRY EXPO 2021!

54BS482 Voelkers TD CARTER *TM achieved something no other NGG bull has done before, being named the Premier Sire of both the Cow & Heifer shows at World Dairy Expo last week. The separate show banners is a new concept in the past few years, but Carter writes his name in history forever.

For the 3rd year in a row Carter won the heifer show award and he truly topped it off by becoming the 4th NGG bull to win the Premier Sire of the cow show. He joins PREMIUM, LEGACY & WONDERMENT in that group.

These banners would not have been possible without Carter's breeders, the Voelker family of Missouri. I know the late Charlie Voelker was smiling in heaven, as he truly would have been so proud of this day. I can't count the number of times he called while I was on the road asking, "How does everyone like their Carters?". I loved that he didn't ask if they were good (that was question #2) but wanted to know if the breeders liked them. He was a true cow man, and we were so happy to share the day and banners with the Voelker family.

Last and not least are the breeders, who have put the trust into our bulls like Carter and used him so effectively in their herds. We provide the bulls and breeding advice, but it is your choices on where to use him that have made this day possible.


---