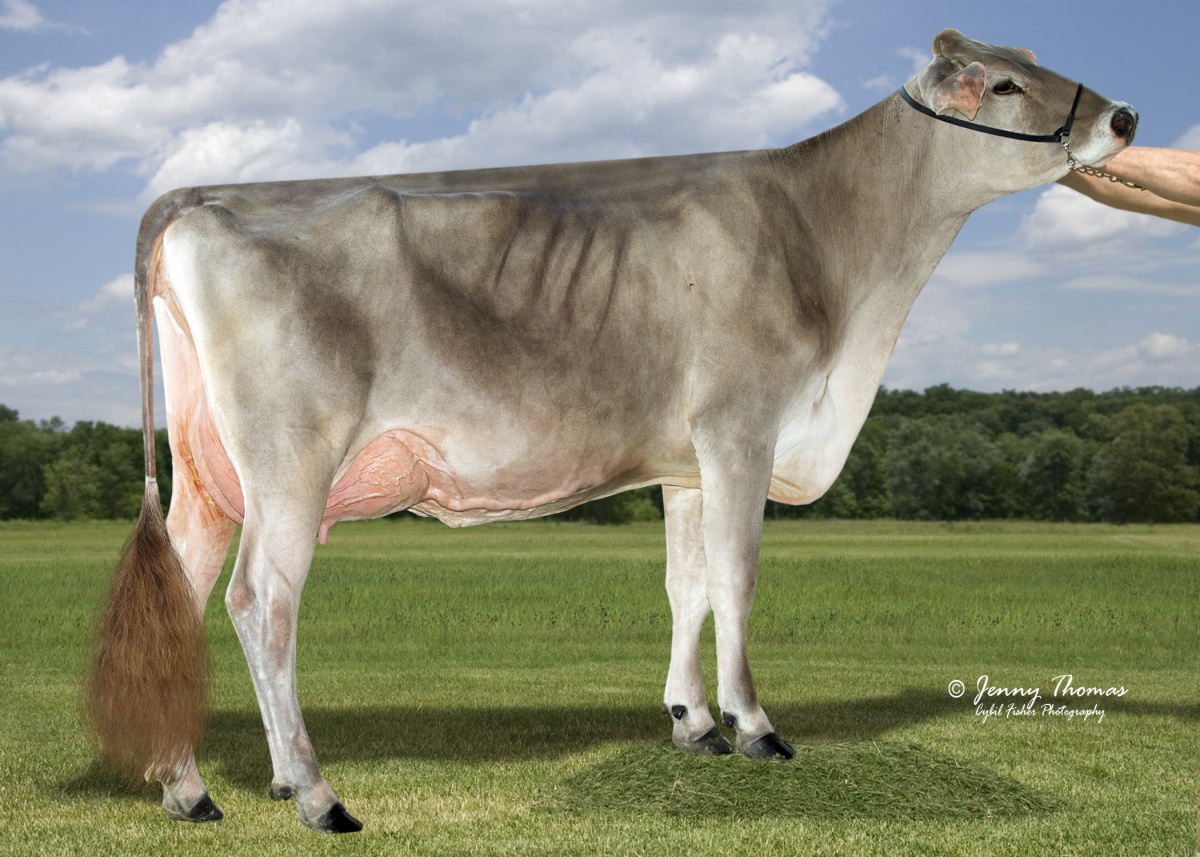 NGG Sires Dominted the USA All American Nominations in 2020
The 2020 All American Nominations are now out and NGG Sires stormed to the top of the list as ALL 3 of the highest daughter amounts were NGG sired!

In first for the 3rd consecutive year was none other then the BEST Show bull in the World 54BS482 Voelkers TD CARTER siring 10 nominations. If that isn't astounding enough to lead 3 years in a row it is also the 3rd year in a row he had double digit daughters nominated! Carter was lost 3 years ago so him semen is starting to get shorter in supply so don't wait to add him into your herd.

Our newest type star and #1 proven type bull in the breed 54BS558 Hilltop Acres B DAREDEVIL ET was tied for 2nd with 6 daughters nominated. This will come as no suprise as anyone who hads attended a show in 2020 and has laid eyes on these fancy heifers and more importantly incredible rear udders going around the ring. Daredevil is available in Preferred sex Semen and is the best type & show option in sexed semen!

Tied for 2nd with Daredevil is our original CHAMPIONS COLLECTION program starter 54BS539 Jo-Dee Nemo RICHARD ET who also sired 6 nominations. Richard is now hitting his stride as one of the premier show bulls and just like his daughters they are much better in the 3rd & 4th lactation and have aged like a fine wine! Richard is making some of the BEST older cows in the ring and on the farm so if you want longevity and that late bloomer then Richard is your bull!

Other NGG bulls with nominated daughters were 54BS509 CADENCE, 54BS586 TANBARK, 54BS500 WHISKEY, Champions Collection 54BS548 WINNING FORMULA, 54BS436 TOTAL & 54BS456 WONDERMENT.

Also of note the that NGG was one of the leaders for being the Maternal Gradnsire of many Nominations too led by 54BS436 TOTAL who was the sire of 4 Dams of Nominations and others included 54BS539 Richard and 54BS456 Wonderment.

As you can see your breed leader for All Americans is a true "One Stop Shop" and we are ready when you are!
---